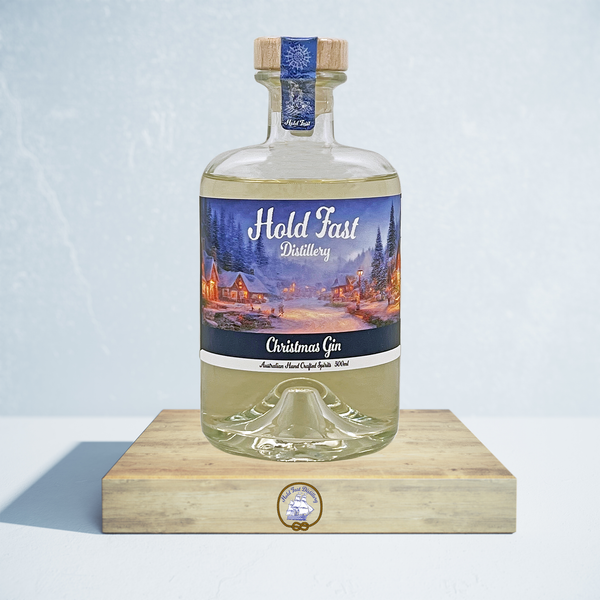 Experience the enchantment of the holiday season with our 'Christmas Gin.' This exceptional gin is a harmonious blend of carefully selected Christmas spices and a complex botanical base. It's the embodiment of festive nostalgia and cherished memories.
Crafted with meticulous attention to detail, our 'Christmas Gin' features a unique combination of premium ingredients, including Juniper, Coriander Seeds, Cassia Bark, Nutmeg, Cloves, Star Anise, Allspice, Cardamom Pods, Ginger, Tonic Beans, Black Lime, Orris Root, Lemon Peel, and Cranberries. These elements come together to create a truly distinctive and festive flavor profile.
Savor the holiday spirit in every sip. 'Christmas Gin' boasts an impressive 42.0% ABV, perfect for various occasions. Enjoy it neat to appreciate its complex flavors, mix it with soda for a refreshing twist, or pair it with tonic water to create a classic gin and tonic. Elevate your drink by garnishing with a slice of lemon or lime, enhancing the citrus notes and adding a delightful touch to your festive experience.
Whether you're celebrating a special occasion or simply sipping by the fireplace, our 'Christmas Gin' is designed to add a touch of holiday magic to your gatherings. It's a thoughtful gift for friends and loved ones, a unique addition to your home bar, or the perfect way to create memorable moments during the festive season.
Make this holiday season extra special with 'Christmas Gin.' Order your bottle today and let the spirit of the holidays come to life in every pour. Cheers to creating cherished memories and toasting to the most wonderful time of the year!
500ml bottle