What Makes us stand above the rest
Welcome to Hold Fast Distillery! Anchored in over 70 years of maritime service, our veteran-led team celebrates the spirit of the sea with a nautical touch in our branding. Proudly embedded in the Braidwood community, our commitment extends beyond crafting exceptional Whisky, Gin, Vodka, and Liqueurs. Every bottle reflects our dedication — from meticulous manual production to handwritten labels.
Our distillation techniques are inspired by Scottish traditions, while our blending approach is influenced by Japanese artistry. We prioritize sourcing premium Australian ingredients, and when needed, complement them with the finest international produce. Join us on a voyage of taste and legacy.
Our process is unique in approach as it's a combination of a variety of processes from around the world. Firstly we focus on sourcing the best produce from Australia and where we can't we get the best stuff internationally. Our distilling process are Scottish while or approach to blending is Japanese.
Sourcing the best ingredients
From local fields to global markets, we handpick the finest ingredients. Dive into our handcrafted Whisky, Gin, and Vodka—a world-class blend where quality knows no bounds!
Hold fast
1. To bear down, stay the course.
2. Continue to believe in or adhere to an idea or principle 'when times get tough one needs to Hold Fast and ride it out.'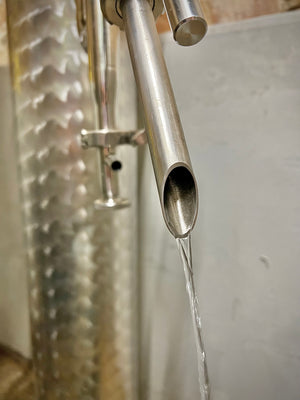 500 Litre - steam jacketed still
Experience the perfect warmth in every drop! Our method ensures a smooth, even heat—no burns, no scalds, just pure distilled perfection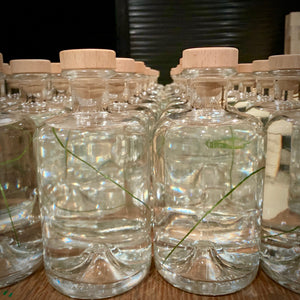 Hand bottled and labelled
Crafted with Care: Every bottle hand-poured and every label hand-applied. Dive into our hands-on dedication with each sip
Meet Johne Our 500L still
Which is a 4 Stage Column Still with a hybrid heating system of either direct steam or electric water bath. This gives us a balanced & uniformed heating around the boiler eliminating the burning or scolding of botanicals or wash.
This in turn brings a better extraction of flavour from the botanicals and allows us to have a more unique profile in our production. Also this gives us exceptional fusion of flavour with our spirit, allowing us to have a better bodied Gin.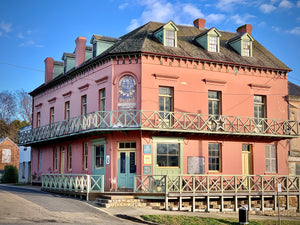 Located in the historic Braidwood Hotel
We are located in the basement of Braidwood's Oldest pub and quiet fitting for the first licensed distillery of Braidwood to be located there.
Map
180 Wallace Street
Braidwood, NSW 2622
+61 406 083 963
info@holdfastdistillery.com.au
Monday - Sunday 12 - 5 pm