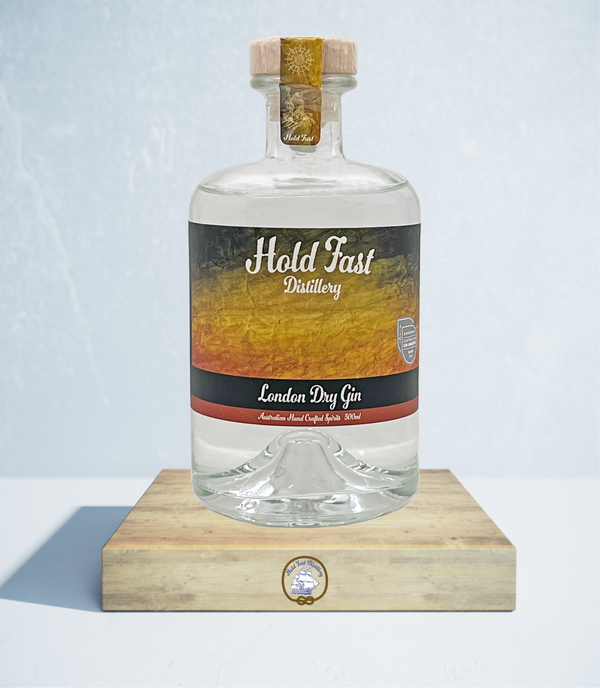 Introducing "London Dry Gin" by Hold Fast Distillery, our classic expression that pays homage to the timeless tradition of a London Dry Gin. This gin is Juniper-forward, offering a harmonious blend of spice and citrus notes, achieved through a meticulous distillation process featuring Juniper, Coriander, Cardamom, Angelica Root, and Orange Peel.
London Dry Gin by Hold Fast Distillery stands out with its exceptional aromatic depth and rich flavour profile, setting it apart from other gins on the market. Even when mixed with tonic or garnished, the distinct character of this gin remains prominent.
This versatile gin is a perfect match for various drinking preferences. Enjoy it neat to fully appreciate its nuanced flavours, mix it with soda for a refreshing sip, or combine it with tonic water for the quintessential gin and tonic experience. The pronounced Juniper essence ensures that your gin remains flavoursome, whether garnished with cucumber, lime, or lemon.
London Dry Gin by Hold Fast Distillery embodies our unwavering commitment to craftsmanship, offering a gin that captures the essence of tradition with a touch of innovation. Raise your glass to the classic, the exceptional, and the unforgettable. Cheers!
500ml bottle
Awards
Australian Gin Awards (2020) - Silver - Dry Style Gin
Australian Gin Awards (2020) - Silver - Contemporary Style Gin