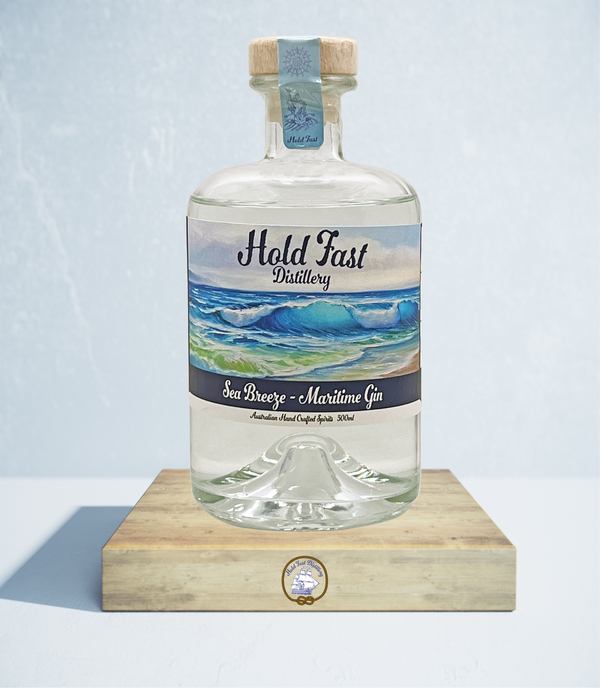 'Sea Breeze' is a distinctive floral and herbal gin with a subtle salty undertone, uniquely crafted with Elderflower and Salt Bush harvested in Braidwood and grown by us. This gin opens with delicate floral notes of Elderflower, complemented by light herbal aromas from the Salt Bush. As you explore the palate, you'll discover sweet citrus flavors, leading to a refreshing, salty finish.
This gin boasts a delicate profile, making it ideal for sipping neat to fully appreciate its nuanced character. Alternatively, you can explore its versatility by mixing it with soda, tonic water, or crafting your preferred cocktail.
The carefully selected botanicals include Juniper Berries, Coriander Seeds, Cardamom Pods, Elderflower, Salt Bush, Angelica Root, Orris Root, Grapefruit Peel, and Blood Orange Peel. With a 40.0% ABV (Alcohol by Volume), 'Sea Breeze' Gin promises a harmonious blend of botanicals that capture the essence of our hometown of Braidwood. Although not a coastal town, Braidwood is often greeted with the invigorating sea breeze from the nearby Clyde Mountain, and this gin encapsulates the taste of the ocean's wind and the unique atmosphere of our locale.
 500ml Bottle