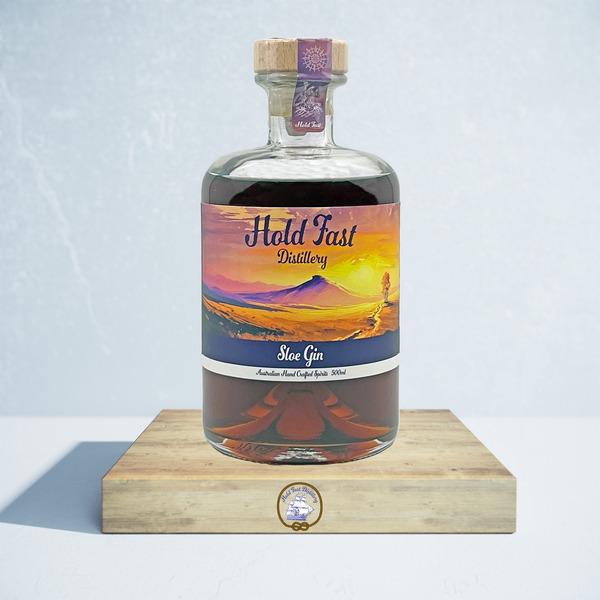 This gin follows a traditional English recipe, with the Sloe berries lending an abundance of flavour to the blend. It begins with our London Dry Gin as the base, featuring Juniper, Coriander, Cardamom, Angelica Root, and Orange Peel. To enhance its character, we steep Sloe Berries in the gin for several weeks.
Sloe Berries are truly special, belonging to the Cherry family and representing a unique cross between cherry, juniper, hawthorn, blackcurrant, and blueberry. This exceptional blend of botanicals contributes to the rich and complex flavour profile that makes this gin a standout choice.
As you sip, this gin delivers a luxurious mouthfeel, characterized by an exquisite balance of tartness, sweetness, and fruitiness. With every sip, you'll experience a harmonious fusion of these elements, creating a truly indulgent and satisfying taste sensation that lingers on the palate.
This exquisite gin is perfectly enjoyable on its own, allowing you to relish its rich and multi-faceted character. Alternatively, you can savor it with soda or tonic water to experience its unique blend of tartness and sweetness, essentially creating a cocktail in a glass.
But there's more to this gin's versatility—it can also transform a simple dessert into something extraordinary. Try pouring it over a scoop of vanilla ice cream for an out-of-this-world dessert experience that will elevate your taste buds to new heights.
Our commitment to tradition and craftsmanship shines through in every sip of this Sloe Berry-infused gin. With an impressive 42.1% ABV (Alcohol by Volume), it delivers a level of refinement and depth of flavour that sets it apart from other products often found at liqueur-level ABVs of 20-30%. This higher alcohol content elevates the overall experience and ensures a truly exceptional gin that exceeds expectations. Cheers to the classic and timeless essence of this gin, and to the delightful possibilities it brings to your culinary and cocktail adventures!
500ml bottle