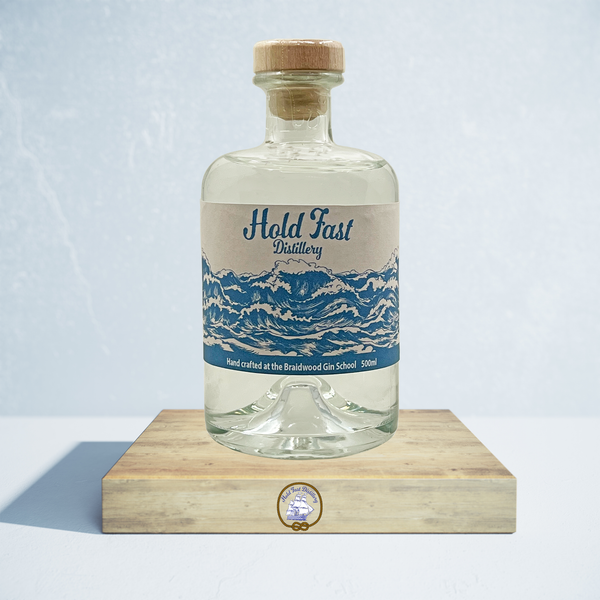 Unlock the Secrets of Gin Making: Join us at Hold Fast Distillery Gin School and transform into a master distiller for a day! Dive hands-on into the captivating world of gin crafting and distill your very own unique bottle of this timeless spirit.
Your Personal Distillation Station: Stand in awe as you take control of your personal one-litre still, meticulously positioned in our distillery. We'll kick things off with a comprehensive introduction to the art of distillation, ensuring you're well-versed and ready for the journey ahead.
A Symphony of Flavors: Indulge your senses in an exquisite gin tasting session, carefully curated to inspire your creative instincts. Gain a profound understanding of the flavor profiles and aromas, laying the foundation for your gin crafting adventure.
Botanical Bounty: Venture into our botanical sanctuary, where a treasure trove of ingredients awaits. From classic to local and exotic botanicals, our selection is a testament to quality and diversity. Our expert guide is at your disposal, shedding light on the characteristics, categories, and recommended quantities of each botanical, ensuring your recipe is nothing short of perfection.
Distillation in Action: With botanicals in hand, embark on the thrilling process of weighing and adding them to the still. Watch in fascination as your gin begins to take shape, transforming from a blend of botanicals to a harmonious spirit in about an hour.
Bottling Brilliance: As the distillation concludes, we'll meticulously measure the volume and strength of your creation, guiding you through the hydration process to achieve the perfect proof. With precision and care, label your 500ml bottle and complete the necessary paperwork, making your gin officially yours to take home and enjoy.
Your Journey Awaits: At Hold Fast Distillery Gin School, we're not just offering a class; we're providing an experience, a memory, and a bottle of gin that's uniquely yours. So why wait? Book your spot today and let's create gin magic together!