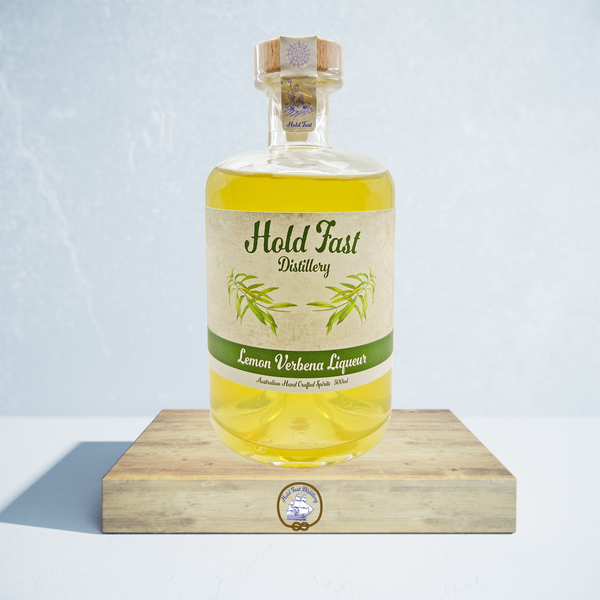 NEXT BATCH SHOULD BE READY IN MARCH 2024 - UNFORTUNATELY THIS IS SEASONS AS WE USE HOME GROWN LEMON VERBENA
Our Lemon Verbena Liqueur is a labour of love, crafted with care and attention to detail. We grow the Lemon Verbena leaves ourselves, hand-harvest them, and gently sun-dry them before they undergo a months-long infusion in spirit. Following this meticulous process, we hydrate the liqueur to a gentle 30.0% ABV (Alcohol by Volume) and add just a touch of sugar for stability.
Lemon Verbena Liqueur offers a unique twist on citrus liqueurs. It's notably milder than traditional Limoncello, lacking the sharp zestiness and tanginess. Instead, it introduces a herbal nuance to the refined lemon flavor, creating a harmonious and sophisticated profile.
This versatile liqueur can be enjoyed in various ways. Sip it neat to appreciate its nuanced lemony character, use it to craft creative cocktails, or simply indulge in it as you please. The choice is yours, and each sip promises a delightful journey through the delicate world of Lemon Verbena. Cheers to a truly distinctive liqueur experience!
500ml bottle