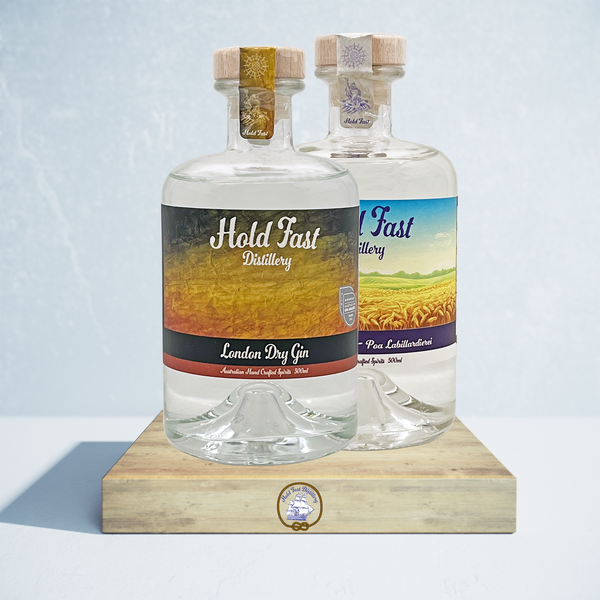 London Dry Gin & Tussock Vodka Duo
 FREE SHIPPING ON THIS PRODUCT
This duo is of our famous London Dry Gin and fantastically smooth Tussock Vodka. They go hand in hand with each other and discounted with free shipping.

London Dry Gin
This Gin is the standard distilled by Hold Fast Distillery. It is made to be a traditional London Dry Gin which is Juniper forward, giving some spice and citrus. It is distilled with Juniper, Coriander, Cardamon, Angelica Root and Orange Peel.
It is more aromatic and deeper in flavour from other Gins, so it can still be distinguished with the tonic or garnishes. 
This Gin is perfect to drink neat, have with soda and tonic water. The deeper Juniper flavour makes sure you can keep the gin flavoursome while you can garnish with cucumber, lime to lemon.  
Tussock Vodka
The Tussock Vodka is bottled with a blade of Australian Tussock Grass (Poa Labillardierei), which is hand picked from local farms around Braidwood This is a silky, smooth Vodka with subtle grain flavours and a grassy note. It has great mouthfeel which is a little oily. It remains great to drink neat, mix or for cocktail creating.
Two 500ml bottles