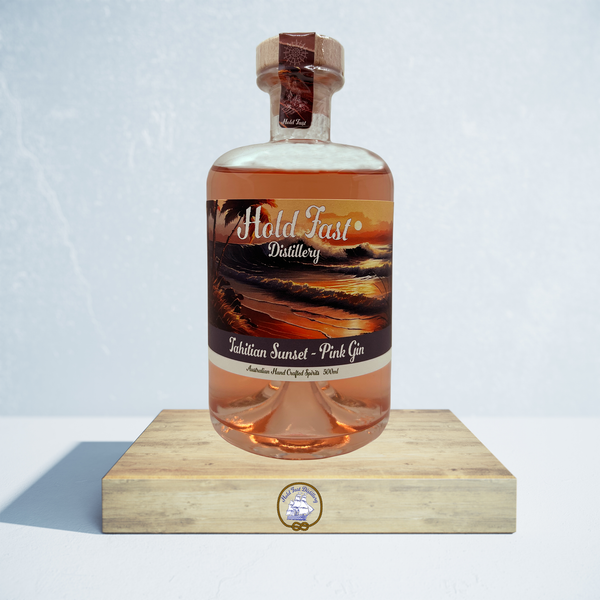 Tahitian Sunset - Pink Gin
Introducing Tahitian Sunset Pink Gin, a refreshingly delightful gin that offers a perfect balance of rich raspberry flavors and subtle sweetness. Crafted with care, our gin is infused with handpicked raspberries, ensuring a genuine and natural fruit essence in every sip. With an impressive 41.2% Alcohol by Volume (ABV), Tahitian Sunset Pink Gin achieves the ideal harmony between spirit strength and flavor intensity.
To elevate your tasting experience, simply add your favorite tonic or soda to unlock the full potential of this exquisite gin. Watch as the mixer enhances the gin's flavor profile, releasing a symphony of taste sensations that transport you to the tranquil beaches of Tahiti.
Whether you're a seasoned gin aficionado or a novice explorer in the world of spirits, Tahitian Sunset Pink Gin promises a unique and unforgettable journey for your palate. Each sip invites you to savor the sunset and embrace the authentic taste of Tahiti.
Indulge in the magic of Tahitian Sunset Pink Gin today. Order your bottle now and embark on a flavorful adventure that captures the essence of this exceptional gin. Cheers to unforgettable moments and exquisite sips!
500ml bottle