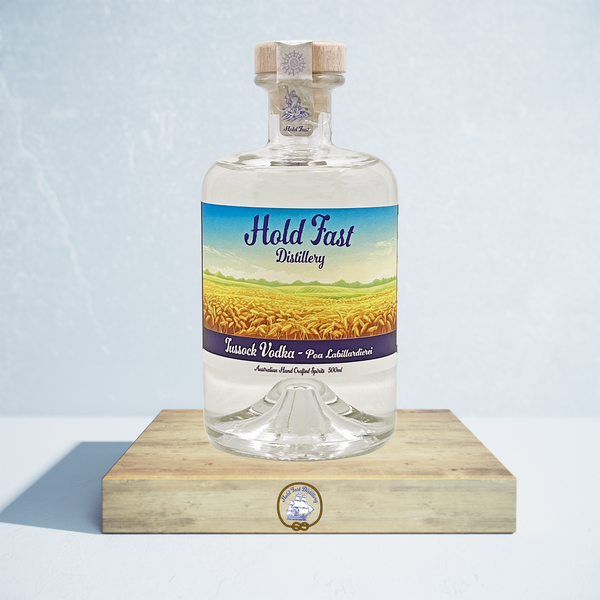 Tussock Vodka is a true embodiment of our commitment to craft and nature. Each bottle is adorned with a carefully selected blade of Tussock Grass (Poa Labillardierei), handpicked from the pristine fields of Braidwood, our local haven. This connection to our community and the land infuses the vodka with a sense of place and a touch of the wild, making every sip an encounter with the beauty of our region.
As you indulge in this vodka, you'll discover a silky and smooth character, graced with subtle grain flavors that caress your palate. A gentle grassy note weaves its way through, a testament to the natural beauty of the Tussock Grass. The vodka's mouthfeel is exquisite, a touch oily and incredibly satisfying.
Meticulously crafted at an exceptional strength of 41.6% ABV (Alcohol by Volume), Tussock Vodka promises a unique and memorable journey for your taste buds. Whether you prefer to savor it neat, explore its mixing potential, or embark on a creative cocktail adventure, this vodka offers a world of possibilities for those who appreciate the harmony between craftsmanship, community, and nature. Raise your glass to the spirit of Braidwood, and let the essence of Tussock Grass guide your senses on a journey of pure delight.
500ml bottle only