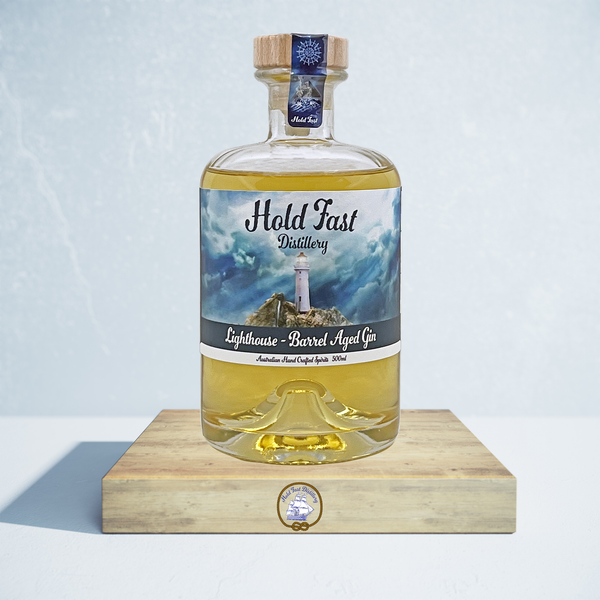 Light House - Barrel Aged Gin
The Light House Barrel Aged Gin is a testament to the art of aging spirits, having spent four months maturing in an Ex-Whisky Barrel that once cradled our inaugural Whisky release, 'The Mermaid.'
Our London Dry Gin, infused with a blend of Juniper, Coriander, Cardamom, Angelica Root, and Orange Peel, was carefully placed into this French Oak barrel. Notably, this oak vessel had previously embraced the rich flavors of Napa Valley Red wine (USA) before being meticulously stripped, re-coppered, re-charred, and crowned with virgin American oak ends. The result is a Gin imbued with the smooth richness of caramel and a flavorsome complexity.
This unique creation offers a range of delightful options for consumption. Whether you prefer it neat, with soda, or paired with tonic water, the Light House Barrel Aged Gin shines. However, given its exceptional flavor profile, many connoisseurs opt to savor it on its own, allowing the intricate nuances to take center stage.
Indulge in the craftsmanship of the Light House Barrel Aged Gin and discover the fusion of tradition, innovation, and a distinctive flavor journey. Cheers to a spirit that embodies the art of aging and the pursuit of exceptional taste.
500ml bottle